Freedom to Succeed
All students and families deserve four key freedoms: the freedom to decide educational plans for themselves and their schools; the freedom to thrive in environments free from hunger, danger, and anxiety; the freedom to learn about themselves and the world around them; and the freedom to succeed by building real-life skills and careers.
Gov. Newsom and education partners will bridge the gap between education and careers, leveraging billions in investments the Governor and Legislature have made since 2019.
Nurturing global talent and powering unprecedented innovations yesterday, today and
tomorrow.
The Governor's Council for Career Education Will Empower All Californians with the Freedom to Succeed  for :
Californians to reach for their dreams and realize their full potential. 

Economic mobility and disruption of inequities to foster success. 

Aligning learners' dreams and their future employer's demands. 

Success, skill building, and entry to high-opportunity careers.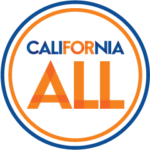 The Governor's Council for Career Education is working to empower all Californians – youth and adult learners alike – to discover, prepare for, and connect to careers.