The Vision
Redesigning collaboration on educational and workforce systems to ensure learners can attain degrees in high-opportunity industries.
Career Pathways – At some of the best institutions on the planet.
All students, beginning at the start of high school, should be encouraged to discover and explore well-compensated, lasting careers—including those that do and do not require college degrees—and be guided to pathways to those careers.
Universal Access and Affordability
Students and workers should have access to career education through integrated, streamlined systems that reduce the burdens of substantial debt and challenges of navigating confusing bureaucracies.
Hands-on Education and Earn-and-Learn
Students and workers should have expansive opportunities to "learn by doing" and be trained in real-life skills, especially via service-learning opportunities and paid opportunities.
Innovative Architecture Grounded In Lived Experience
Continue driving change through the Cradle-to-Career Data System incorporating skills based technology and understanding into how skill clusters and job sectors are evolving the way Californian's experience them through a region-based delivery. 
STEM & Climate
Integrating innovative skills to prepare students for the future of California. 
Healthcare
Improving mental and physical health outcomes while providing upward mobility. 
Education
Providing proper support to the next generation.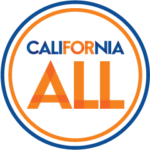 The Governor's Council for Career Education is working to empower all Californians – youth and adult learners alike – to discover, prepare for, and connect to careers.