Governor Newsom's Council for Post-Secondary Education Announces California Higher Education Recovery with Equity Taskforce
Recognizing the vital role that higher education will play in our state's economic recovery from COVID-19 and in socioeconomic mobility for communities hit hardest by the pandemic, Governor Gavin Newsom's Council for Post-Secondary Education today announced the creation of the new California Higher Education Recovery with Equity Taskforce. The Taskforce—made up of state and national experts in higher education equity and
innovation—is chaired by Governor Newsom's Senior Policy Advisor for Higher Education, Lande Ajose.
Starting in August, the group will work collaboratively to produce a roadmap for the state's education leaders, government, and philanthropic institutions to ensure that California's public post-secondary institutions recover from the impacts of COVID-19 more integrated, equitable, and resilient than before—and more aligned with the economic needs of the state. Their analysis will consider an array of issues such as teaching and learning, student enrollment and transitions, student experience, infrastructure, operations, and finance. The recommendations, to be delivered by the end of 2020, will outline specific actions that can be taken in the mid- and long-term.
"These are trying times for California's students and institutions of higher education. Recasting those challenges as opportunities requires bold vision, deep partnership, and practical ideas," said Lande Ajose. "When we combine those elements, we can reimagine and rework how our world-class system of public higher education can better serve the diverse and hard-working students of the state. I know the equity-minded leaders on this taskforce can help us emerge from this moment stronger and more resilient than before."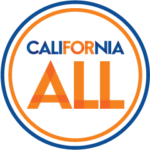 The Governor's Council for Career Education is working to empower all Californians – youth and adult learners alike – to discover, prepare for, and connect to careers.