Governor Newsom Signs Bills to Increase Financial Aid, Improve Integrity in College Admissions and Hold For-Profit Colleges Accountable
Building on the state's historic investment in two years of free community college and substantial state budget investments that allowed the University of California and the California State University to freeze tuition, Governor Gavin Newsom signed a series of bills into law today focused on affordability, transparency and integrity in higher education. The bills expand access to financial aid for students, strengthen integrity in college admissions and enhance oversight of for-profit colleges in California.
"Higher education has the power to transform lives, and all hardworking young people in our state deserve a shot at it," said Governor Newsom. "This package of bills strikes at the forces that keep the doors of opportunity closed to too many people in our state. Together, we're improving affordability, transparency and integrity in higher education. I thank the Legislature for making this commitment to our students and our future."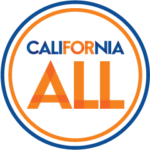 The Governor's Council for Career Education is working to empower all Californians – youth and adult learners alike – to discover, prepare for, and connect to careers.