Josh Fryday 
California's Chief Service Officer, California Volunteers
Josh Fryday serves as California's Chief Service Officer within the Office of Governor Gavin Newsom to lead service, volunteer, and civic engagement efforts throughout California through California Volunteers.
He led the COVID-19 Task Force to support food insecure communities and food banks across the state and launching of the nation's first statewide Climate Action Corps, #CaliforniansForAll volunteer initiative, the #CaliforniansForAll College Corps to help thousands of Californians who commit to serving for a year pay for college, and #CaliforniansForAll Youth Jobs Corps, a program to employ underserved youth across the state in critical issue areas.Fryday is the former Mayor of Novato, his hometown. He also served as President of Golden State Opportunity (GSO), leading the expansion and implementation of the California Earned Income Tax Credit (CalEITC). Prior to GSO, he served as Chief Operating Officer (COO) for NextGen Climate, a leading national organization focused on climate change.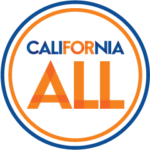 The Governor's Council for Career Education is working to empower all Californians – youth and adult learners alike – to discover, prepare for, and connect to careers.