Because Higher Education Is Key to California for All
As we start 2021 changed by what has unfolded over the last year, California, like states across this country, continues to grapple with a set of serious and interrelated crises: the ongoing pandemic, its economic fallout, ongoing and urgent racial injustice, and violent attacks on our civic institutions.
While our state works to face such immediate issues head-on, we also recognize the need to look ahead, and to unlock enduring economic and social mobility that will benefit individuals and our regional communities, fueling California's growth, productivity and wellbeing well into the future. In this endeavor, higher education is key, and we have a responsibility to make it possible for more students from every background and community to go to college and fulfill their promise. For these reasons, equity in higher education is essential to Governor Gavin Newsom's vision of a California for All.
Even before the pandemic struck, it was clear that too many California students are denied the opportunity to pursue post-secondary education due to barriers including high costs, limited institutional capacity, and lack of opportunity. These obstacles are intensified by historic inequities and further complicated by COVID-19.
To fulfill the vision of California for All we can and must do better. This is why Governor Gavin Newsom convened leaders from our state's K-12 and post-secondary systems, leaders from business and labor, and his budget director to serve on the Council for Post-Secondary Education, an advisory body that I have the honor to chair. We work diligently together to explore and recommend new approaches to accelerate equitable student success across the state. This Council serves as a sounding board for policy changes considered at the state level and within educational segments that can have positive ripple effects across the entire education system—and each corner of our state.
The Council recognizes that to achieve the stronger, more inclusive California we envision, our K-12 and post-secondary educational systems and segments must collaborate as never before to provide students with clear, connected, powerful pathways to the future and to strengthen the economy by addressing future workforce needs. This advisory body is committed to solutions that are student-centered, equity-driven, and guided by data.
The Governor's Council for Post-Secondary Education has agreed to hold itself accountable to a shared definition of success that includes:
Creating a seamless experience for students that expands access and increases degree attainment
Lowering costs and student debt and boosting public trust in post-secondary education
Aligning institutional efforts to address regional education and workforce needs, and co-developing a coherent system that connects education and the workforce
Reasserting higher education as a core value and a priority for the state
Creating a shared approach to capacity across systems that translates into opportunities for students across the state
To date, this Council has established two focused signature initiatives to examine and explore these opportunities so California can recover from the challenges of today with a post-secondary ecosystem that is more resilient, more equitable, more coordinated, and better positioned to support student success. These signature initiatives include
The Recovery With Equity Taskforce, which includes state and national experts in education and innovation who are working collaboratively to produce a roadmap for the state's education leaders, government, and philanthropic institutions to ensure that as California takes steps to recover from the impacts of COVID-19 we rebuild in a way that makes us stronger and better poised to serve all students and the economic needs of our state.
The Fresno K-16 Collaborative, a multi-pilot demonstration exploring how regions can collaborate on educational and workforce systems to develop integrative models that help ensure learners of all types can attain degrees relevant to high-opportunity industries.
We launched this website, CAPostSecondaryForAll.org, to share the Council's work, including these initiatives. The site will be refreshed regularly with emerging Council initiatives and updates on progress. Next month, the Recovery With Equity Taskforce will finalize its report, and its findings and recommendations will be published here.
I invite you to explore the website to learn more about the Governor's Council and its initiatives. I also encourage your engagement and input as we chart new solutions and ways to bring them to life.
By making California's higher education systems more interconnected, equity-focused, and responsive to the needs and goals of our students and our state, we can reach higher together, and deliver on the promise of California For All.
Lande Ajose is the senior policy advisor for higher education for the Office of Governor Gavin Newsom. She leads the Governor's Council for Post-Secondary Education and chairs the Recovery with Equity Taskforce.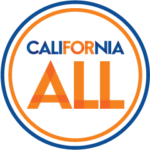 The Governor's Council for Career Education is working to empower all Californians – youth and adult learners alike – to discover, prepare for, and connect to careers.